When you want to do Google SEO, there are many solutions available to us, including SEO outsourcing.
So let's find out together why and how to do this:
Let's start with a small reminder!
SEO (Natural Referencing) is a branch of marketing that goes as follows: Marketing > Digital Marketing > SEO.
Like any digital acquisition channel, SEO simply represents an extension of your brand, and therefore should never be overlooked throughout your strategy.
The general objective of any SEO campaign is simple: generate leads and customers through a good natural positioning on Google (or other search engines).
So let us now see how you can improve your SEO position:
Do you have profiles enabled internally?
If you already have good internal SEO profiles, the question does not arise, of course, you already have everything to do with good Google-friendly actions on your site.
If it is not but you want to manage this branch of digital marketing internally, then find out about the cost, etc.
But if it is not so, then let me tell you about the SEO outsourcing solution.
3 reasons to outsource your SEO
You are reading these lines, so I conclude that outsourcing your SEO might be the right solution for you.
But before talking about the terms, let me tell you about the advantages of this option.
1. To Get the best results
Delegating your SEO management means choosing the best results.
Let's be clear: I'm assuming you choose a competent service provider.
As a general rule, it will often be optimal to entrust your SEO to a freelancer or an agency that does this for 100% of their time (experience on multiple sites, encountering multiple problems, etc.).
2. Don't waste time unnecessarily
As you can imagine: someone competent will always go faster than someone new, and moreover someone who alternates between SEO and their other missions.
Also, be aware that efforts may be wasted if the SEO strategy is risky or due to a lack of capability in the fundamentals of SEO (technology, content, net linking).
Once again, a 100% SEO external service provider knows what it is doing and does everything possible to get your site ranked in search results.
3. Benefit from the Best SEO Tools
One advantage that's not the least: External SEO will work with these professional tools, for which you don't have to pay (except for tools specific to your service and your site).
Note that sometimes the tool budget of an external SEO consultant can be around 400€/month.
How to Delegate SEO Management?
So let's get to the bottom of the matter!
Usually, you have two ways to delegate the management of your SEO:
1. SEO Agencies Solution
100% SEO Agencies Exist! So if you have the means, don't deprive yourself of it (provided you choose your agency carefully).
Advantages of this solution:
Different levels of experience in the agency

Indoor and unique equipment

Network of sites available for your backlinking
However, these advantages are not found in all agencies and are quite common.
2. SEO Freelance Solutions
On the other hand, we find SEO freelancers who also have their advantages, but for whom it is undoubtedly necessary to be more careful on the selection (checking the level of qualification, if possible).
Advantages of this solution:
financially economical

flexible and responsive

closeness of cooperation
When Should You Outsource SEO Management?
I don't know if this is a question you may be asking yourself, but know that there is no definite answer to this question.
I would say that in general, you can choose to outsource your SEO as long as you are the first (often there are several hundred) on all of your business requests.
What are the Typical Steps of Outsourced SEO Service?
Please note that the model described below does not imply a unique and optimized SEO service, but rather general steps of specific (and global) support:
1. Analysis Phase: Technical Audit, Content, and Backlinking
2. Strategic Phase: Backlink Strategy, Keywords Study, SEO Tree Structure.
3. Development Phase: Content Concise & SEO Writing, Backlink Campaign Management, Technical Optimization.
4. Continuous Monitoring: Status monitoring, SEO reporting, and list of actions taken.
Feel free to ask me questions about these steps if you need to! in the comment section.
That's all well and good, but how much does SEO outsourcing cost?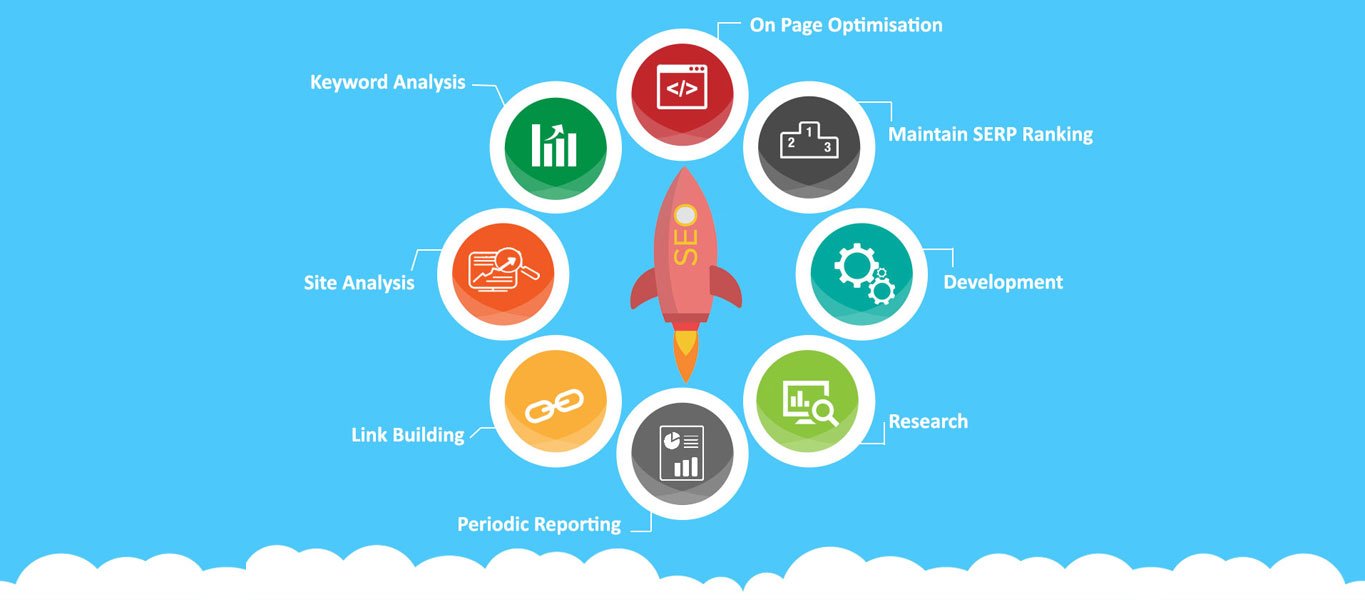 As we have seen earlier, outsourcing your SEO will cost more or less depending on the service provider you choose.
But I won't leave you like that, here are the average prices of agencies and freelancers, in my opinion:
Average price per day worked in agency: $800

Average price per day working as a freelancer: $450
I am not saying that these figures are accurate, they are from my personal observations only.
Summary: How to outsource your SEO?
Identify your SEO budget

Contact an SEO service provider

Choose a Competent SEO Service Provider