How to optimize your local business listing and benefit from all the benefits of Google My Business?
If you are a local company closely linked to the activity in the area, you cannot afford to underestimate the incredible advantages of Google My Business.
The positive factors are numerous, and they will be even more so if you learn to use as many features as possible: you will be able to distinguish yourself from your competitors, provide comprehensive and well-structured information, increase the number of users and build a relationship of trust with yours. customers.
First of all, to reiterate the usefulness of Google My Business, we must talk about data: you must know that 46% of all searches on Google concern the search for local information, and that even 4 out of 5 consumers use search engines to obtain information locally.
But what exactly is Google My Business?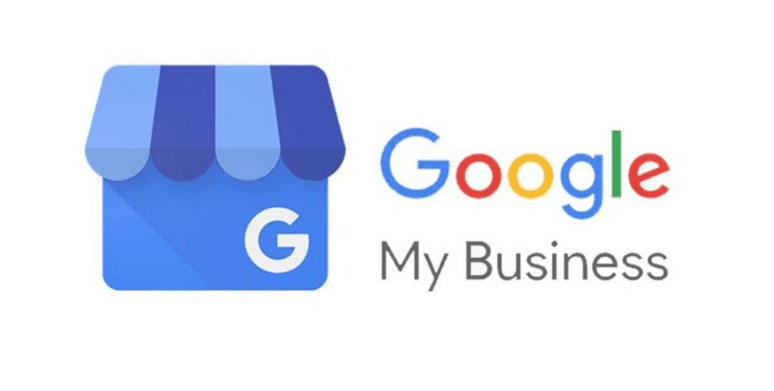 Google My Business is the platform that collects all the business listings on Google, the one that allows your business to be shown in the local business package and consequently to be found also on Google Maps.
As we said it serves to reach new customers and guarantees them to find all the information about you and your services, but not only. It also allows you to collect reviews (a key ranking factor) and allows you to collect data such as the number of profile views, the queries people use to find your business, the number of clicks on your website, or directions to reach you.
What does Google My Business look like?
Do you know the top right panel that shows detailed information when you start a search? That's the Google Knowledge Panel, a fact sheet that shows key information like address, opening hours, phone number, website, driving directions, etc. Usually, below there is a Google Maps window in which we can find both the driving directions and three further commercials. Those three tabs are called Local Pack (or now Local 3-Pack) and are commercial information that appears when a user performs a geolocated search.
To appear in these three tabs and let a user who is searching in your area discover your business, you need to sign up for Google My Business.
How do you sign up? Signing up is very easy, we explain a few steps.
1 – First open the CREATE page of Google My Business and do a search by typing the name of your business. It is possible that the page already exists: maybe you created it and you don't remember it, maybe someone else created it and you don't know it.
2 – If it already exists, don't worry, you can claim ownership of the page without any problems. If it doesn't exist yet, click ADD YOUR ACTIVITY ON GOOGLE.
3 – At this point, enter the name of your business and remember that the excessive use of keywords could cause the listing to be suspended.
4 – Then choose the category that best represents your business: if you don't find it, choose a slightly wider classification, you can change it or add others later.
5 – The next step concerns the location of your business. You will have to indicate an address (to verify your account) but, if so, you can later choose to hide it. If your business is present in several locations you can then indicate and add other addresses: to do this you will need to download a spreadsheet in which to enter the information and a sheet in which you will be explained step by step how to import it.
6 – At this point, Google could let you examine possible existing cards. As we said, the cards on Google My Business are numerous and sometimes not even created by the owners themselves; for this reason, Google does not want to risk creating duplicate cards.
7 – Once this process is completed, choose whether your business serves users outside your office or not. If so, indicate the local areas you cover.
8 – Add the latest contact information.
9 – Activate updates and advice.
10 – Click on FINISH. At this point your page will be set up, you will only have to verify your card from Google: you can choose whether by automatic phone call or by receiving a postcard at the address you previously indicated.
Done!
Creating a listing on Google My Business is easy and, today, essential. For this reason, we advise you to study and update the numerous features that the platform offers. The more you compile and use them, the more the gap with your competitors on the net will be evident.
An example is a question/answer. Knowing how to take advantage of this feature is a smart move because it will allow your customers to easily find the information they are looking for. The answers will be displayed in your information sheet and will allow you to create a relationship of trust with all users. Beware, however, that anyone can answer the questions asked, not just you, the owner of the card; for this reason, we recommend that you review the questions regularly and be as thorough and timely as possible.
Another factor that should not be underestimated is the features, also known as highlights. By features, we mean all those things that make your business great and that make it stand out from others. For example, are you a landowner? Indicate immediately that you offer Wi-Fi and that you are a family business. Not all of them are there and that can make you more special.
Also, keep in mind the added value that good-quality photos and images can add to your business. Make sure they are crunchy and within the size required by Google.
The features of Google My Business don't end here: If you're a business that sells specific products or services, the platform lets you create cards to present their qualities and highlight them already in your Google My Business card. allows for. take advantage of it!
These are just some of the features that Google My Business offers. Remember that the more active and popular your listing is, the easier it will be to gain visibility and make your business known locally.
If you liked this article, do share it or continue reading other articles on our blog.
Other reads
Local Online Marketing For Businesses
Puma Marketing Strategy Between Competition & Sponsorship
How Artificial Intelligence Makes Communication through Instant Messaging Apps Secure?