Have you launched your business online? Launching a business is stressful if you're already driving traffic to your website but not making huge sales as you expect. Your site isn't doing a great job when it's not converting your visitors into buyers. But that shouldn't discourage you.
Videos are effective at driving conversions. They keep your visitors longer and engage them with your content. You can deliver brand or business information faster and more conveniently using a video than text. Even the buyers will trust you when they watch business or brand videos on your website.
Remember, selling is about storytelling to your potential buyers, and videos offer a great way to share your story, which keeps your viewers interested. Also, videos are good for SEO. You can use SEO tools to ensure your video is well-optimized for better ranking, attracting traffic to your site, and increasing the chances of conversions. With the high conversion rate, you're assured of increased sales and a great return on investment (ROI). So, how do you make more of your website visitors buy what you sell?
Effective Ways to Use Videos to Increase Site's Conversion Rate
Use of Video Pop-ups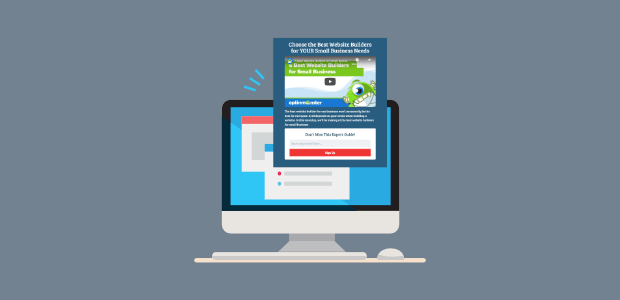 Pop-up banners are effective. However, you can get better results in terms of conversion rates by including videos on pop-ups. You can use different pop-up tools like privy, and it is an alternative that offers multiple options to trigger pop-ups and target audiences.
Video pop-ups increase the site's visitors' attention. The exit video pop-ups prevent your visitors from leaving the website and attracting their attention, leading to conversion. Do you intend to collect visitor data like email addresses for lead capturing? You may use video pop-ups and add them with other fields for more efficient lead capturing.
Include Testimonials Videos on Your Site to improve Customer Trust 
If your site visitors fail to trust you, it will be hard to convert them into customers. But the good news is that a video on your website boosts your customer's trust. A testimonial video or customer review helps your new customers connect with your brand and gives them a good reason to try out what you offer.
By incorporating a testimonial video to your site, you show the potential customers that your brand worked for your past buyers, and it can work for them. That way, you can easily win those visitors to consider your products or services. Customers like reading recommendations and knowing different experiences before deciding to buy. And that's what a testimonial video offers.
Are you wondering where to begin to create a testimonial video? Go for people satisfied with your products and services. They will be glad to share their experiences. Once you record their testimonies, get free editing software, combine the clips into a quality video, and post it on your site. Such recommendations will increase conversion rates, which will grow your business.
Landing Page Videos
A video on your landing page will increase the site's conversion rate by 80%. Your landing page is the first thing visitors interact with once they reach your website. Therefore, how you display it and the information you place there determines if you will convert visitors into buyers or not.
A quality video on the landing site will hold your visitors' attention. Remember, long-form landing pages are going out of style, and engaging your audience visually is proving more effective. While landing page videos are good, don't make them a standalone feature on your page. Some customers may want a written text to compliment your video. Therefore, ensure you provide a summary of points you present in your video using text. 
If you are a marketer doing affiliate marketing, you can use videos on your landing page as a briefer and attention-grabbing introduction. Then, accompany the video with a text as a vehicle to the details. Here, you intend to reduce total reading time while visually engaging your audience, which drives conversions.
====>> Free editing software
Use of Videos on Site to Address Customer Concerns
Potential buyers may come to your website, and while on the verge of purchasing, one small thing could hold them from completing the purchase. It could be something about your brand that such buyers don't understand. Or they have questions that you haven't answered. Sometimes, your new buyers may want to know something about your store's policies.
Your team can help the buyers get over any doubts that keep them from making purchases in those instances. But most buyers at that time never contact your customer's service team, meaning they leave your website with their concerns. That results in a lost sale. However, you can prevent that from happening using FAQ videos and how-to- videos that answer customers' questions and quell objections and doubts about your brand.
Use Explainer Videos to Communicate Product Features
Do you intend to describe certain product or service features on your website? A tutorial or an explainer video offers the optimal means to deliver essential information within a short time. Though explainer videos appear like product demos, they are more affordable and give better results with a low production budget than product demos.
A product demo is more useful in closing sales. However, an explain video is perfect at the early conversion stage. It educationally increases brand awareness, making a complex product appear less intimidating. Your goal is to show how your brand solves a problem, which increases conversion chances.
Vlogs
Doing affiliate marketing, including visual content to your written blog content, boosts the viewing rate. You can create weekly or monthly Vlogs in a series of interrelated brand topics, which develops a regular audience and increases the chances of conversion. Regular Vlogs allow you to venture in-depth and relieve the inconvenience linked to dense blog posts.
Using Videos as a Tool to Increase Visitor Engagement.
Visitor engagement influences a site's conversion rate. The more you engage your site visitors, the more they stick to your website enough to know what you sell. If your visitors are disengaged, they will leave your website much faster, which reduces the chance of converting them into buyers.
Videos beat other forms of content in terms of visitor engagement. You can combine images, text, voice-overs, and footage into your videos to make them more convincing. Through a video, you share brand info faster, and you can explain complex brand information, which can drive conversions easily.
Conclusion
Use video content on your website since it grabs attention more than other forms of content. Short videos are easy to consume, but you can use them when your brand requires a long presentation. Ensure to use video pop-ups on your site. They effectively drive conversions.